HAPPY NEWS SERIES FOR THE SEOKSU MARKET
Jooyoung Lee and Dorota Podlaska
Seoksu Art Project, Anyang 2010
All the news that we can read in newspapers or get from media are bad or tragic, as if only "bad news sells."
We proposed to create a newspaper that provides happy news about the Seoksu Market community. We gathered information from the shopkeepers about their families, and the happy events that have happened to them recently. We created a series of newspaper combining text and paintings based on their stories, quotes, which distributed in each shop as a free gift.
Cities are created by people. By publishing Happy Newspaper, we hope to engage with people in positive action, point to their stories as an important part of reality, give people a chance to share good news with their neighbors, and pay attention to individuals. Happy News can be a start for conversations, create a friendly atmosphere, and strengthen bonds between neighbors.
Seoksu Market is small in scale, like the surrounding neighborhood. Comparing to new block towers, it has a human scale. This quiet place is more like home than a workplace. By producing the happy newspaper that makes Seoksu shop owners accessible to others, we hope this homely atmosphere to grow.
Link To SAP2010/Seoksu Art Project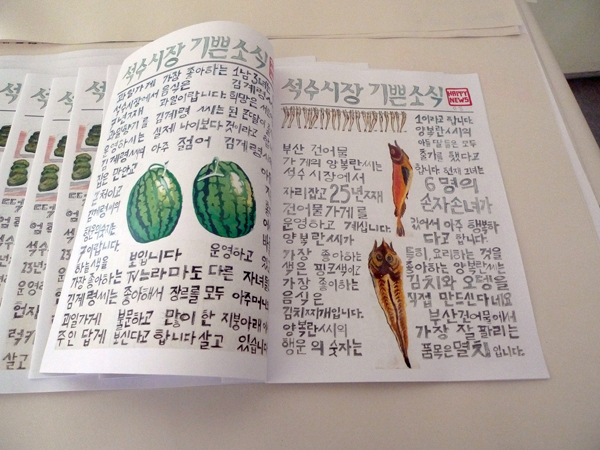 Happy News Series Booklet, each 30 x 21cm, 25 Copies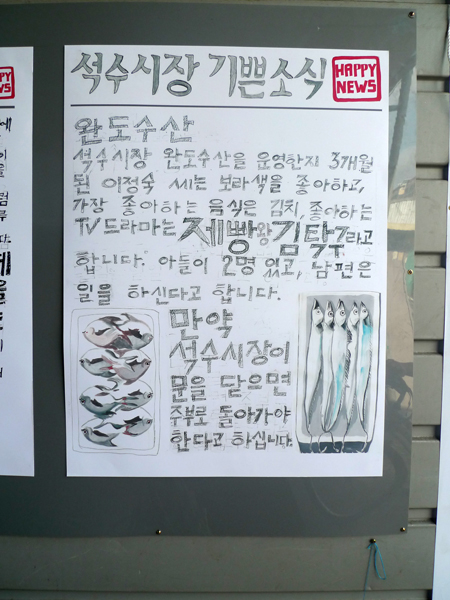 Happy News Series, Lightjet Print, each 80x 60cm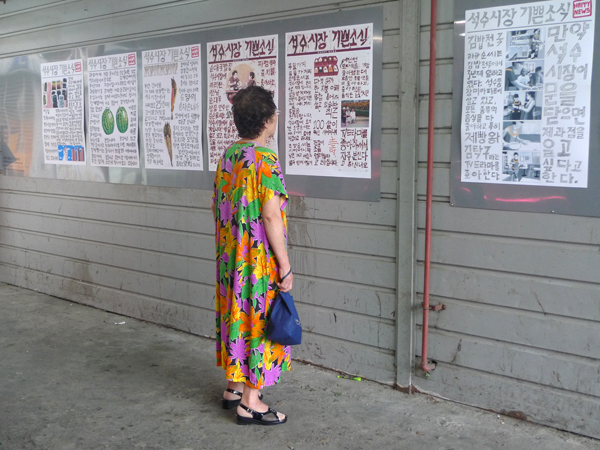 Happy News Series, Installation View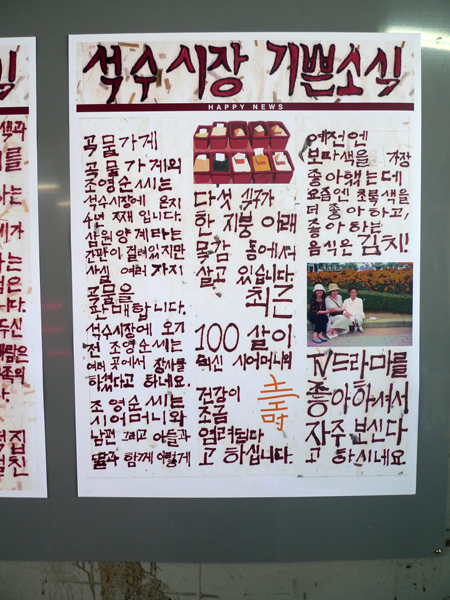 Happy News Series, Lightjet Print, each 80x 60cm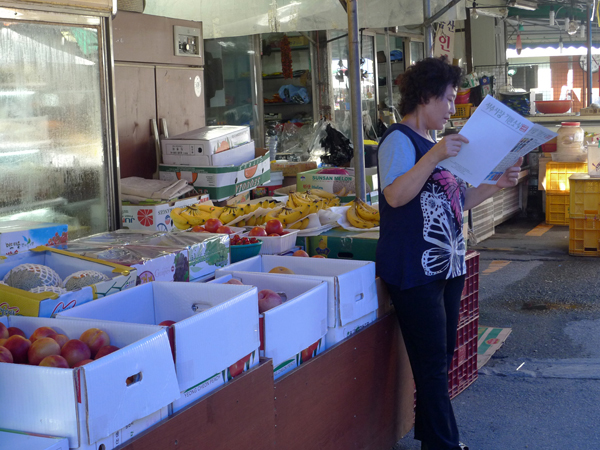 Happy News Series, Seoksu market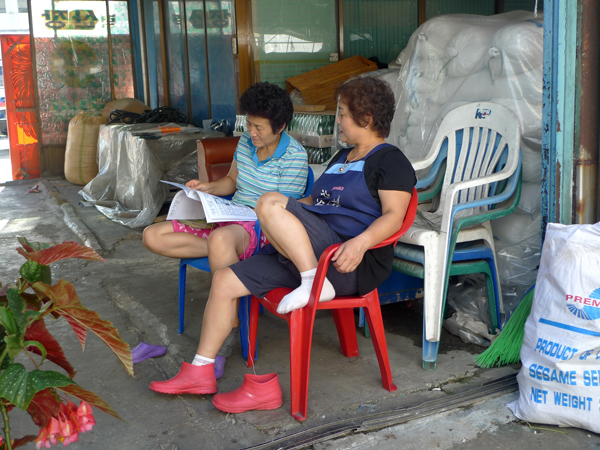 Happy News Series, Seoksu market
Happy News Series, Seoksu Market